Skip to Content
About Accreditation Canada
Accreditation Canada is an independent, not-for-profit organization that accredits more than 1,100 health care organizations and more than 6,000 community and facility-based sites.
Venta Care Centre will be undergoing accreditation in February 2022.
Accreditation through the Qmentum Program is an ongoing process of assessing health care organizations, such as Venta Care Centre, to identify what is being done well and what needs to be improved.
Venta works with Accreditation Canada to help improve quality, safety, and efficiency so that we can provide the best possible care and service to our residents and families.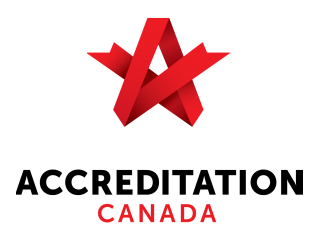 Qmentum Standards
Qmentum standards guide quality improvement efforts to achieve safe and effective health services. Standards are grouped into four main categories:
Leadership
Medication Management
Long Term Care
Infection Prevention and Control
High-Quality Healthcare
Within each standard are a number of ROP's – Required Organizational Practices – which are essential practices or systems Venta Care Centre must have in place to ensure safety and minimize risks. Some examples of these ROPs include Resident Safety Management and resident safety training and education.
An essential ingredient to high-quality healthcare is actively including the voice of the residents and families to improve quality, safety, and health outcomes. Engaging residents is critical to understanding their experience and can lead to changes in practice, service delivery, and outcomes providing a true resident-centered experience.
Venta Care Centre follows the Resident and Family-Centered Care approach that fosters respectful, compassionate, culturally appropriate, and competent care that is responsive to the needs, values, beliefs, and preferences of all residents and their family members.
This approach shifts to doing something to or for the Resident / Family to do something with the Resident/ Family so that that a true partnership can form between the health care provider and the Resident.
We will be holding regular Resident / Family Advisory Group Committee meetings in order to better engage Residents and Families in sharing their insight and information about their experience in ways that the health care team can learn from.