Skip to Content
Venta Care Centre Is Accredited With Exemplary Standing
Accreditation Canada is an independent, not-for-profit 100 percent Canadian organization that accredits more than 1,100 health care organizations in Canada and around the world. For more than 55 years Accreditation Canada has set national standards of excellence and shared leading practices from around the globe in order to raise the bar for health quality. To learn more, check out their website: accreditation.ca
Venta Care Centre (VCC) works with Accreditation Canada to help improve quality, safety, and efficiency so that we can provide the best possible care and service to our residents and families.
We are pleased to announce that we have been awarded Accreditation with Exemplary Standing in 2022, which is the highest award available through Accreditation Canada. This is VCC's second time in a row to be awarded with this level of recognition.
VCC met 100 percent of the Required Organizational Practices categorized in six safety areas: Safety Culture, Communication, Medication Use, Worklife/Workforce, Infection Control and Risk Management. VCC also met 100 percent of Accreditation Standards; the criteria and guidelines to provide high quality care and service.
This accomplishment is the result of the hard work and dedication of our leadership team, staff, physicians, and volunteers who work diligently to ensure that we are continually meeting or exceeding safe, quality health service practices.
We would also like to acknowledge our residents, families and community partners who participate in the Accreditation process and provide us valuable input that is crucial to our success.
VCC is proud to continue to serve its community and residents with the highest level of care and services.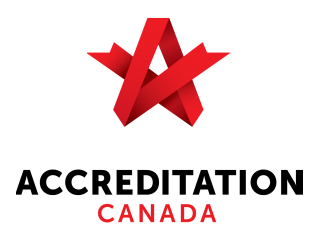 Qmentum Standards
Qmentum standards guide quality improvement efforts to achieve safe and effective health services. Standards are grouped into four main categories:
Leadership
Medication Management
Long Term Care
Infection Prevention and Control
High-Quality Healthcare
An essential ingredient to high-quality healthcare is actively including the voice of the residents and families to improve quality, safety, and health outcomes. Engaging residents is critical to understanding their experience and can lead to changes in practice, service delivery, and outcomes providing a true resident-centered experience.
Venta Care Centre follows the Resident and Family-Centered Care approach that fosters respectful, compassionate, culturally appropriate, and competent care that is responsive to the needs, values, beliefs, and preferences of all residents and their family members.
This approach shifts to doing something to or for the Resident / Family to do something with the Resident/ Family so that that a true partnership can form between the health care provider and the Resident.
We continue to work closely with residents and families in planning and service design as well as quality and safety issues. Venta utilizes a variety of means to engage residents and families that include Resident and Family Council meetings, Care Conferences, experience surveys and other informal discussions.