Skip to Content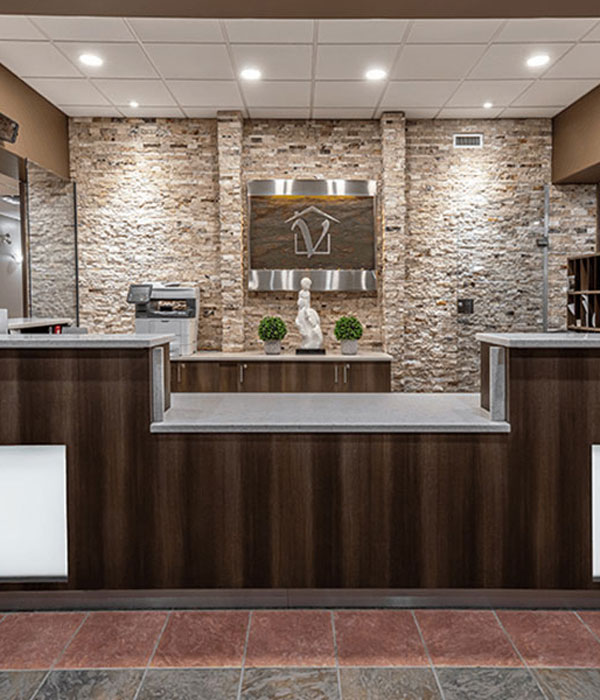 What We Have to Offer
Venta care centre provides a wide variety of on-site amenities and services to live a full and active life. We offer:
148 Fully Furnished Resident Spaces
Three Nutritious and Delicious Homestyle Meals plus snacks prepared in house by a Red Seal Chef
On-Site Dental Clinic
On-Site Hair Salon
Enclosed Outdoor Courtyards
Resident and Family TV Lounges
Cable-Equipped Rooms
Free WiFi
Recreation Activities
Podiatry Services
Housekeeping Services
Laundry Services
Maintenance Services
Resident and Family Council
On-Site Chapel
Mail / Newspaper Delivery
In-Room Telephone Hookup
Mobile Tuck Shop
Vending Machines
Wheelchair Accessible Bus for Recreation Outings
Wheelchair Accessible Parking
Close Access to Shopping Centres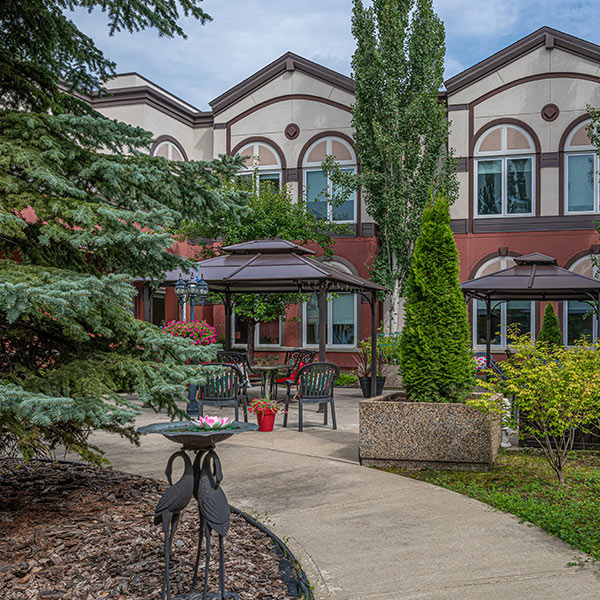 Courtyards Where You Can Enjoy Edmonton, AB's Beauty
Venta has several beautifully landscaped courtyards for residents and their family and friends to enjoy when the weather is nice. We hope you can make the most of your visit while enjoying the outdoors. These courtyards are centrally located to ensure resident safety. We ask that you accompany your loved one and remain with them while outdoors.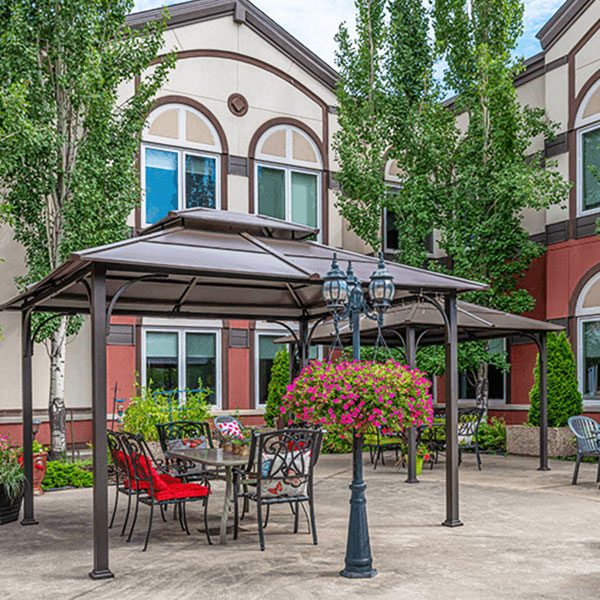 Gather With Family and Residents in Our Lounge
Resident and family lounges are an ideal place for gathering with your family and friends when they visit. We have TV-equipped lounge areas on most units that offer comfortable seating and a pleasant ambiance.
Our Traveling Tuck Cart: A Convenient Building Amenity
We have a traveling Tuck Cart that goes from room to room, offering residents the ability to purchase the same goods they might find at a tuck shop, like candy, chips, chocolates, etc. We conveniently add these purchases to your monthly billing invoice. If you have concerns about your loved one purchasing from the tuck cart, you are always welcome to restrict these purchases by contacting the Recreation Department.
Newspaper Delivery Straight to Your Room
While Venta Care Centre does not provide newspapers, we have a facility-wide distribution process for the residents who wish to arrange their own subscription to the Edmonton Journal or the Edmonton Sun. Residents with a newspaper subscription will receive the newspaper each morning. Let us know you have a subscription coming to the facility, and we'll deliver it straight to your room.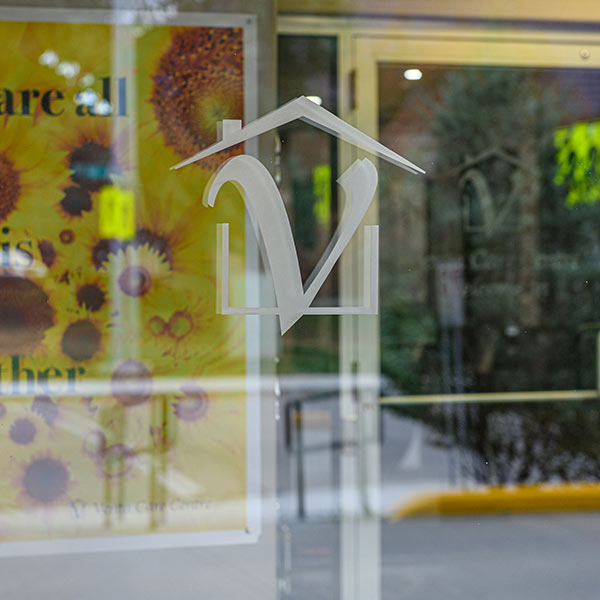 Mail Delivery for All Personal Correspondences
We gladly deliver all personal mail directly to the resident's room. Especially important mail, such as government mail, bills, or legal mail, will be redirected to the resident's spokesperson, agent, or trustee. We prefer these sensitive correspondences not be sent directly to Venta Care Centre. However, we encourage residents to enjoy personal correspondence such as letters and greeting cards. Residents can send outgoing mail by dropping it off at the Business Office, which also sells stamps if the resident needs them.
Cable TV Is One of Many Building Amenities
One of our many building amenities is free cable TV in all the lounges. However, cable within each resident's room is a non-optional $42 per month charge. We are even happy to hook up your own TV for you if you would like, just let our Business Office know you intend to bring your own TV.