Skip to Content
Offering a Full Range of Dental Services
Our dental clinic offers full range of dental services which includes check ups, cleanings, restorative and denture treatment.
Good oral health is very important to seniors and is often critical to the overall well-being of our Residents. Over 95% of seniors need to see a dentist every year, however, less than 5% actually do.
The challenges of uprooting a loved one for an appointment outside of the Care Centre, the travel, and accompaniment often leads to a gap in catering to the most basic care.
An initial dental assessment will be completed on each Resident and recorded in their medical chart.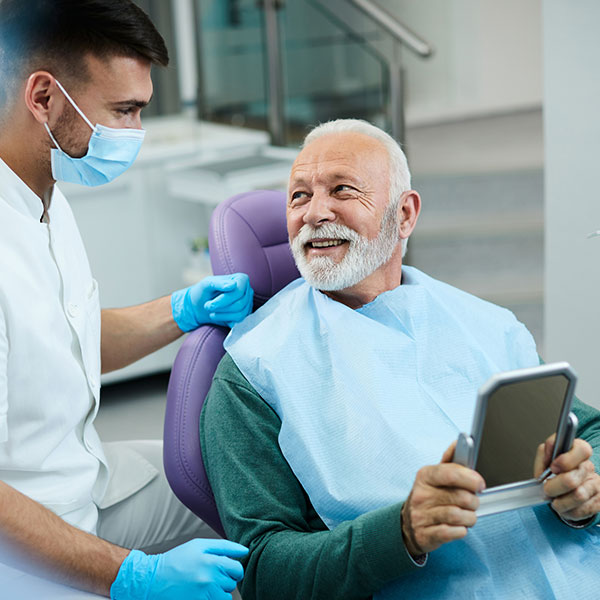 Dental Coverage
A dental staff member will contact the Resident/family member/guardian regarding the Resident's treatment needs and fee estimates.
Residents may be eligible to receive dental coverage offered from Alberta Blue Cross Senior Plan Group 101. Venta Care Centre will be mailing out a information package including an Application and consent form should you be interested. Should you have any questions when completing the application please call 780-427-7876 or +1 800-642-3853 or online at: + Alberta Blue Cross Senior Plan Group 101.
If the Resident is not seeing a dentist outside the care centre, we would be pleased to provide the necessary treatment. If you should have any questions or concerns regarding this service, please feel free to contact the business office.