Skip to Content
FAMILY UPDATE FROM VENTA CARE CENTRE
To our Families and Visitors
As you may be aware the COVID cases are raising by the thousands on a daily basis. As of today, there are more than 13 nursing homes that are on outbreak.
At this time Venta Care Centre remains COVID free with no positive staff or Residents.
Venta Care Centre attributes this to our diligent protocols and collaboration with you and our staff. For instance, prior to contact with your loved one all staff are rapid tested. In addition, all staff and visitors help to follow guidelines of hand hygiene and continuous masking and shields. Thank you!
In discussion with the care team and Residents we have decided to implement additional safety measures to help prevent COVID from entering the nursing home.
We understand the importance of continual visitation and will not restrict visitation at this time. However, we encourage virtual visitation offered by our Recreation team.
As of January 7, 2022, Venta Care Centre's visitation times will now be 1-4pm and only 2 visitors are permitted to visit at a time.
All visitors entering Venta Care Centre will be required to complete the following requirements:
Complete the "Fit for Entry" survey and show the completed green screen to the front desk
Show and scan their vaccine status
Get a rapid nasal test by our staff and wait for results before visiting
Fit for entry:
o Click here or scan the QR code with your phone upon entry to access the Fit for Entry questionnaire:
https://visitationscreening.albertahealthservices.ca/cc/tabs/tab0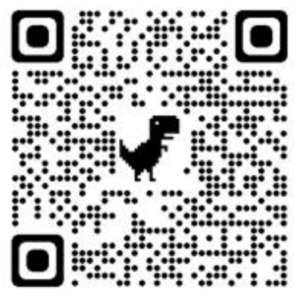 o You must present the following for fit for entry:

Rapid nasal tests:
o Nasal rapid tests will be conducted at the front foyer
o You will be required to wait at the foyer for 15minutes pending your COVID result o If you are negative, you will be able to visit
o If you are positive you will not be able to visit
In the case that COVID is introduced to the facility we will only have essential visitations. Thank you for your continually collaboration in keeping your loved ones safe.
Sincerely,
Helen Doan
Director of Nursing